Long strip
1. The pulley adopts high precision axle steel bearing and the plastic wrap adopts imported plastics to ensure the high strength and high wear resistance of the pulley in operation. The pulley runs smoothly and can bear 250kg load. The life test can reach 100,000 times.
2. hardware uses stainless steel 304, rust proof performance is outstanding.
3. increase the brush structure innovatively, clean the track and reduce the abnormal sound.
4. the pulley assembly adopts the riveting machine riveting technology, the pulley structure is compact and the intensity is high.
5. We test repeatedly and adopt reasonable structure design to make the installation and adjustment of products more convenient and efficient.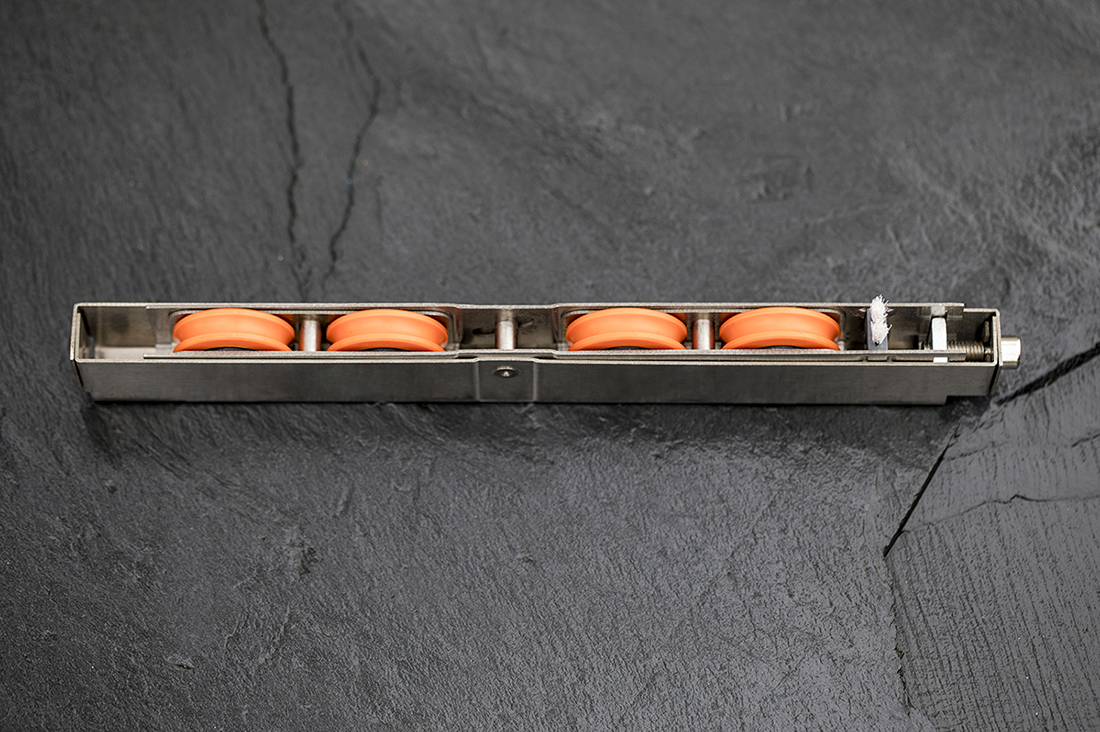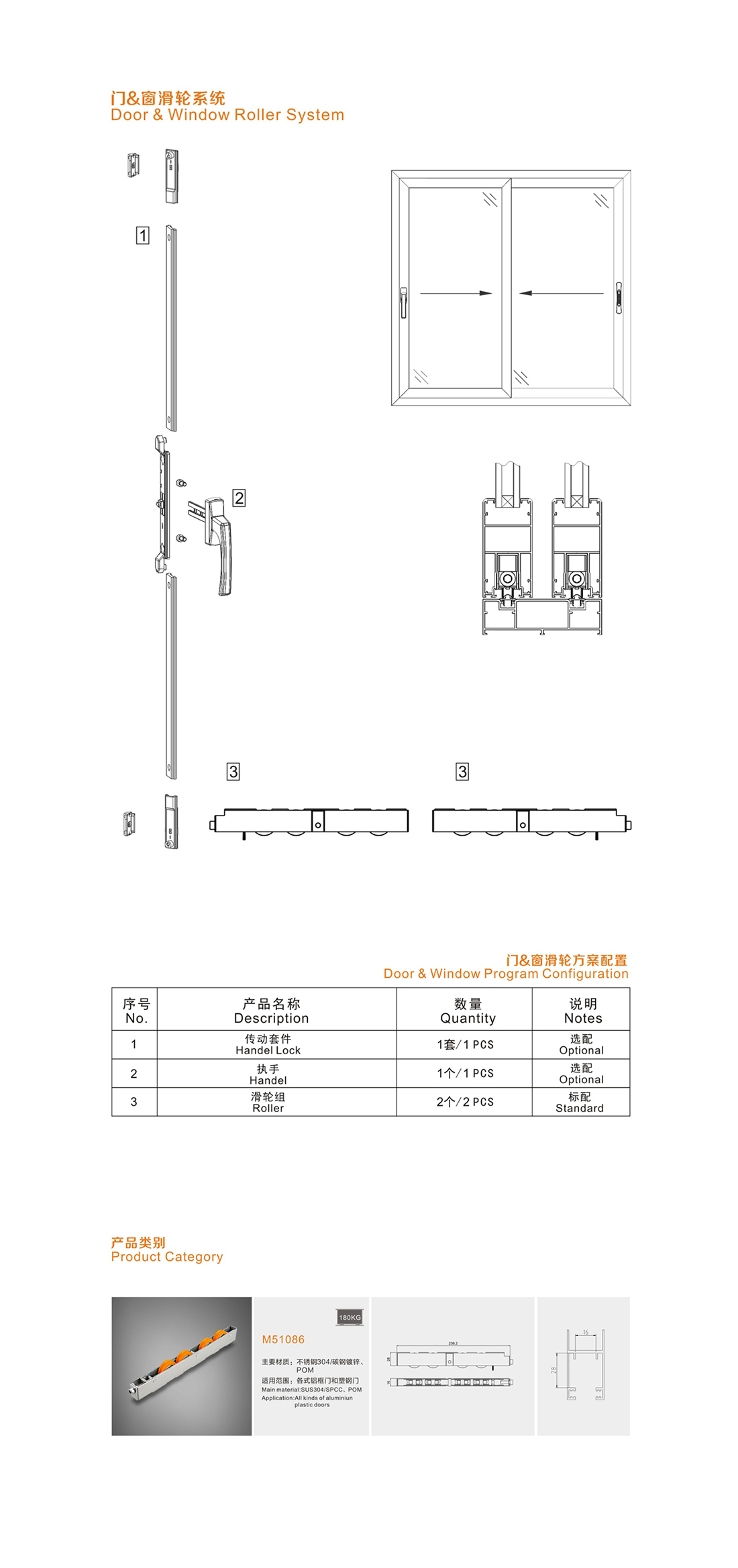 我们的产品寿命测试 我们的产品车间